Welcome to Hillside Nursery
We are a family owned and operated garden center that sells to the Retail and Wholesale trade.
We have our own SOD farm and we cut fresh daily. We have a wide variety of annuals and perennials, Vegetable plants, Trees, Shrubs, Home Decor and much more. We are your one stop shop complete garden center so stop on in and take a look around we are always happy to see old friends and make new ones.
Spring is just around the corner, and we are gearing up for our favorite time of year!
Our favorite time of year is almost here! Soon the nursery will be filled with the bright colors of Spring and you'll be eager to start planting.
Here are a few tips to make sure your garden is as ready as you are when Spring arrives!
Clear out weeds and debris
Organize your shed and greenhouse
Hunt down garden pests
Prune
Fix fences, gates, and trellis
Set up new planters and garden beds
Create a composting area
Prepare your soil
Coming Soon
We are going to be selling fresh local produce, jams, jellies, farm fresh eggs and a couple of other local products. We'll keep you posted!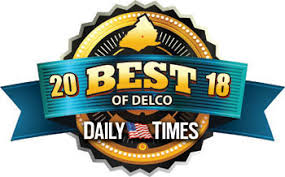 Voted Best of Delco 2010 - 2014! Voted Best Florist 2014!
Voted best Garden Center by Daily Times & Town Talk!
Florist
We work on ANY budget, we do not charge "Florist" prices, A flower is a flower any time of the year we don't raise our prices when we hear the word wedding. So stop on in today and meet with Jen. We do all aspects of your wedding from flowers to invitations and everything in between.
We specialize in Wedding & Sympathy Flowers. We also offer Wedding & Event Planning Services. We are your one stop shopping for all your wedding needs. We work on any budget and work with you. We don't raise our prices as soon as we hear the word "wedding". Please call for your FREE wedding consultation we would be happy to sit down with you and make your day memorable.